Pandas sprint (Europandas Summit follow-up)
The London Python sprints group started well over a year ago, and since then we organised more than 20 sprints. Contributing to projects such as pandas, dateutil, Tornado, or the python.org website. This time we will go back to one of our all time favourites and work on pandas. We would also like to thank Deliveroo for sponsoring this event, they are joining us as a sponsor for the first time and we are looking forward to working with them.
At the beginning of February Marc organised the Europandas Summit. Following from this, there are many great ideas and loads of work to be done on the Pandas package and this sprint will be aimed at addressing some of these. Additionally, our sponsor this time will give a short talk about Data Science at Deliveroo.
No matter if this is your first sprint or if you are a seasoned sprinter with us, everyone is welcome. For this sprint only, if you have attended the Europandas Summit either as a first timer or long term contributer, we will initially save a few spots for you. Please message Florian directly via the meetup page.
Remember to: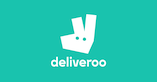 Thanks to Deliveroo for hosting this event!
Deliveroo is a food delivery company founded in the UK. Their motto is 'proper food, proper delivery' and since then they have grown their offering to over 200 cities world wide. A big proportion of what they do is driven through great software and a fantastic data team. A lot of this is build on open source software and they are excited to give something back to the community. Check out their engineering blog: https://deliveroo.engineering/

Pandas is an open source, BSD-licensed library providing high-performance, easy-to-use data structures and data analysis tools for the Python programming language.
More information about Pandas: https://pandas.pydata.org/
Set up instructions
Please follow the instruction in this link: https://python-sprints.github.io/pandas/guide/index.html
Information
---
RSVP: Click here
Level: All
Date: 27 February 2019
Time: 18:00
Address:
Deliveroo
1 Cousin Ln
London, EC4R 3XJ, UK